Last week, Google announced that Google Trends moved to real-time. From here on, journalists and analysts can get a "faster, deeper and more comprehensive view of our world" in real-time. Culled from 100 billion monthly searches, minute-by-minute data will be made available in no less than 28 countries worldwide. By doing so, Google signifies a coming-of-age not only for news outlets, but also for corporations gathering massive amounts of intelligence worldwide. I have no doubt more organizations will follow Google's lead.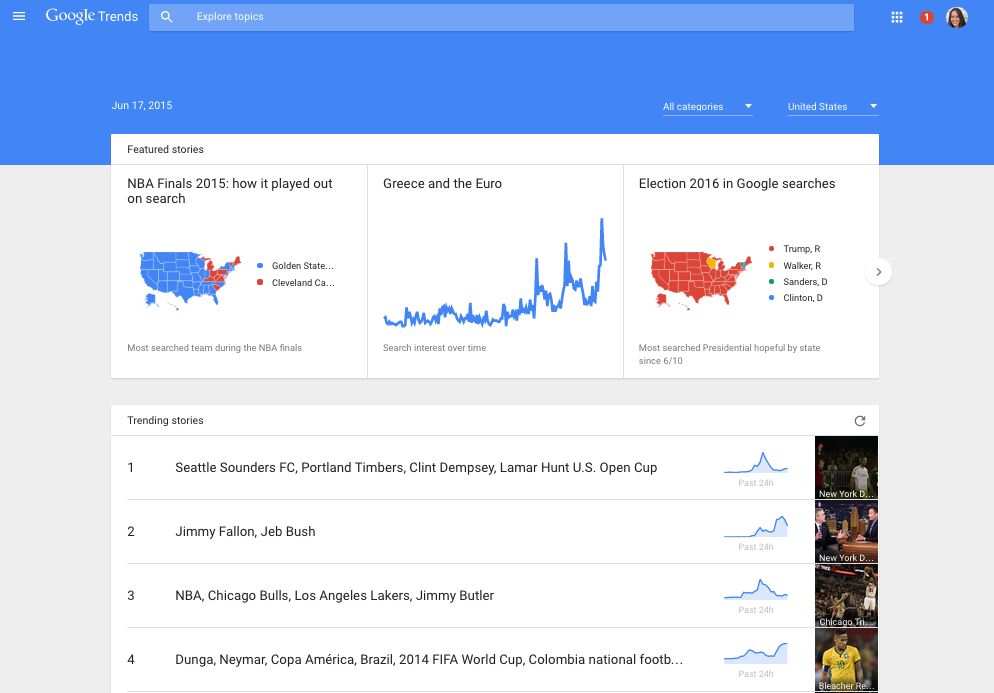 Google Trends' transition came at the request of hundreds of journalists who have insatiable appetites for instant data. That's not very surprising since proximity to an event determines the value of a news piece. However, news nearly occurs in real-time already, thanks to technology proliferation and media innovation. Yet, with real-time data increasingly available, journalism is on the cusp of a paradigm shift. No longer will news value be attained by being "first to the scene," but rather "first to discover."
Underlying data already provides the foundation for journalistic accomplishment. For example, Google News Lab concurrently published an incredible video, "The Age of Insight: Telling Stories with Data" that details how journalism is evolving with data. In the video, staff from FiveThirtyEight, NY Times, Vox Media and The Guardian detail how they humanize data and discover profound correlations describing the state of our world. I can only begin to imagine the engagement lift each media outlet receives with their stories relative to typical click-bait.
I am very glad to witness journalism moving from celebrity storytelling or shock-jock sound bites to a narrative of consequence and correlation—grounded by facts, data and accountability. Google demonstrates the viability of providing access to real-time intelligence to external users to unlock social and economic impact through journalism. Yet this is only one use case that benefits from improved access to real-time information.
By following Google's example, private corporations might unleash even more of their real-time information to the public market. Thus, I have no doubt that I will observe more use cases enabled by our collective intelligence.